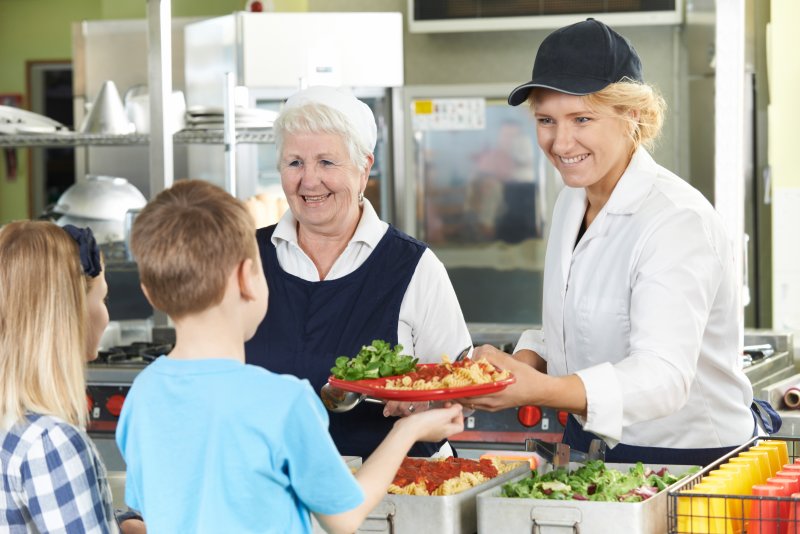 As a parent, you want what is best for your children, especially as far as their health is concerned. However, you may not always have the time to meticulously plan everything that goes into their lunch box. As a result, your child may not be making the best choices for their oral health.
Continue reading to learn more about the cavity-making foods that are often found in school lunches and discover some smart food choices that can promote strong teeth and overall health. 
The Impact of School Lunches on Oral Health
School lunches often consist of convenient and processed foods that are not always tooth-friendly. High-sugar snacks, sugary drinks, and sticky items can all contribute to dental problems.
It's not a tooth crime to partake in these often-delicious meals and treats. However, consuming them on a day-to-day basis may be putting your child at risk for a mouthful of cavities.
Education Is the Best Prevention
While it can be tempting to take the responsibility all on yourself, you'd be doing everyone involved a disservice. Giving your child some of the work will not only let them feel grown-up but will also set them up for making these decisions on their own later.
Teach your child about the importance of making smart food choices for their physical and oral health. Encourage them to brush their teeth or rinse with water after consuming sugary foods or beverages at school.
When they're home, lead the way in promoting a comprehensive oral health routine. This will create bonding time with you and your child and continue to reinforce their own responsibility for their habits.
What to Pack in a School Lunch
So, what should go into your child's lunch?
Fresh Fruits and Vegetables – Apple slices, carrot sticks, or celery can help clean teeth and stimulate saliva production, which aids in neutralizing harmful acids. They're also packed with vitamins and minerals needed for strong teeth.
Dairy Products – Low-fat dairy products like yogurt, cheese, or milk are rich in calcium and can help strengthen tooth enamel. Even chocolate milk contains all the important nutrition, so it's fine to incorporate it occasionally.
Whole Grains – Pack whole-grain bread or crackers. They are less likely to stick to teeth and ferment, leading to cavities when compared with processed grains like white crackers.
Lean Proteins – Include lean proteins like turkey, chicken, or beef. These deli meats are less likely to promote tooth decay compared to processed meats you'd find in packaged lunches.
Water – Encourage your child to drink water instead of sugary beverages. Water helps rinse away food particles and acids that can harm teeth. You can even make it fun by letting them pick out a personal water bottle.
About the Author
Dr. Gregory Martin is a thoughtful and professional dentist who enjoys connecting with his patients to complete their oral care. Dr. Martin received his Doctor of Dental Surgery degree from Howard University College of Dentistry in Washington D.C., where he graduated as a salutatorian. Since then he has continued to hone his skills through multiple professional organizations. To schedule an appointment at Smiles By Martin, call (817) 481-1041 or visit the website to learn more.