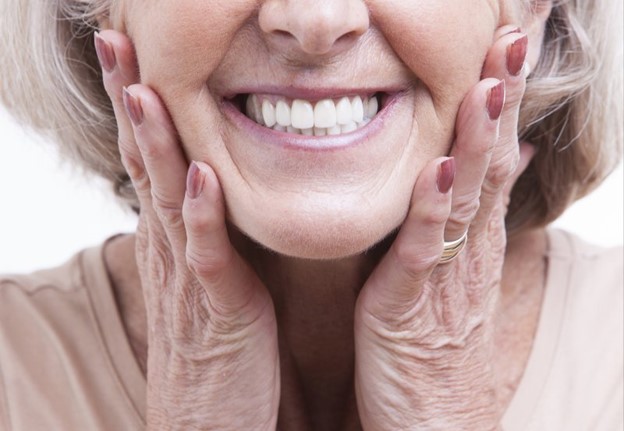 Have you recently lost teeth or had to have them pulled? If so, then you're aware of how much of a hit this can be to your confidence and self-image. Having gaps in your grin may leave you feeling self-conscious in social situations and feeling unsure of yourself. Fortunately, there are many tooth replacement options available. Dental implants are one of the most popular ones. Though they offer many visual benefits, that isn't where the perks of this tooth replacement option stop. Continue reading to learn about how dental implants prevent your face from collapsing.
How Tooth Loss Impacts Your Facial Structure
Though tooth loss affects the aesthetics of your smile, it can also cause several dental health problems. For one, the jawbone in the area where the teeth used to be will start to erode. This is because it will no longer receive enough stimulation to remain healthy. In fact, patients can expect to lose 25% of their jawbone mass within the first year.
Additionally, the teeth surrounding the area where your missing pearly whites used to be we'll begin to shift to fill in the gaps. This means that your bite force will be unevenly distributed, which may eventually lead to additional tooth loss or damage.
Why Dental Implants Are the Perfect Solution
There are a variety of tooth replacement options on the market, but dental implants are a top pick for dentists and patients alike. This is because they are the only option that replaces both the roots and the crown of the tooth. Additionally, the implants are inserted into the jawbone and fuse with it through a process called osseointegration, which makes them as permanent as your natural teeth.
Dental implants are also incredibly durable. As long as you take good care of your smile, they can last a lifetime. They help prevent jawbone erosion and shifting teeth, which maintains the shape of your face and both the look and the health of your smile.
About the Practice
Dr. Gregory D. Martin and the Smiles by Martin team are excited to help you as well as patients all over the DFW with their oral health needs. They administer a variety of treatments, including tooth replacement options like dental implants. They can also teach you about the many benefits of this treatment, such as how dental implants prevent your face from collapsing. Do you want to set up an appointment with Dr. Martin and his Grapevine team or are you interested in learning more about dental implants? If so, call Smiles by Martin at (817) 481-1041 or visit their website to get started.