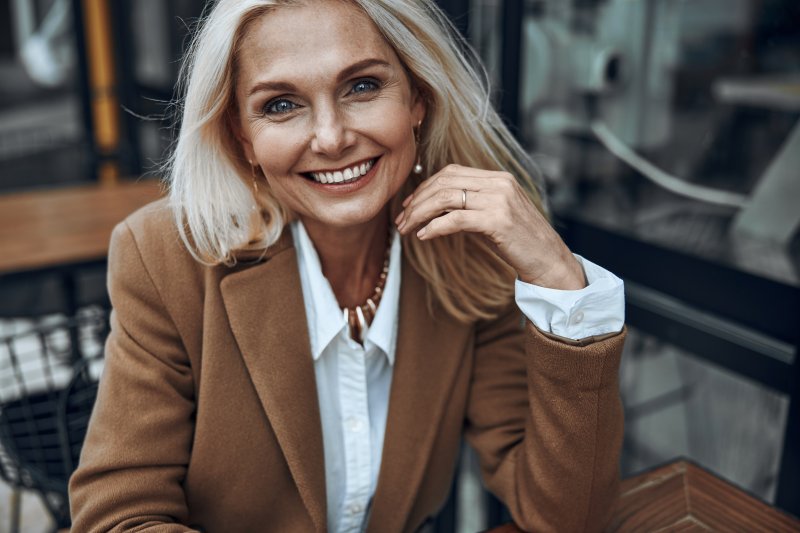 If you aren't completely confident in your smile, you don't need to settle for it. There are a wide variety of cosmetic treatments out there that can help you achieve the pearly whites that you've always dreamed of. However, you may be wondering how soon the gorgeous effects will wear off. Continue reading to learn about the lifespan of cosmetic dental treatments so you can know exactly what you can expect.
Teeth Whitening
This is definitely one of the most common cosmetic dental treatments available. After all, everyone wants to feel great about the appearance of their smile. However, years of tobacco products, drinking red wine, eating berries, and just aging will eventually lead to discoloration. Professional teeth whitening can last anywhere from six months to a few years depending on how well you maintain the results. This is something that many patients decide to undergo routinely to keep their smiles bright.
Veneers
Veneers are thin shells of tooth-colored porcelain. They're adhered to the front-facing surfaces of the teeth to cover up a variety of cosmetic imperfections, including chips, cracks, stains, gaps, undersized teeth, and misshapen teeth. They are very durable and can last upwards of 15 years with proper maintenance.
Dental Crowns
Just like veneers, crowns are very durable and can last up to 15 years or longer before they need to be replaced. When a tooth is extensively damaged, crowns can protect the teeth while covering up unsightly cosmetic issues that the tooth may have. To ensure that a crown lasts, it is important to maintain excellent oral hygiene. This means brushing twice and flossing every single day. It's also important to see your dentist for regular cleanings and checkups every six months.
Invisalign
Invisalign uses a series of clear aligners to slowly shift misaligned teeth into aligned positions. Depending on the complexity of your case, you can complete your treatment in as little as six months, but you will start seeing results in just a few weeks. After your treatment is finished, you will receive a retainer to prevent your teeth from gradually shifting back into their original places. By wearing your retainer as directed, your results should be permanent.
Cosmetic dentistry may not last forever, but it is something that you can benefit from for many years. Ultimately, if you take the time to care for your smile with excellent dental hygiene and regular checkups, you can show off your beautiful results for many years down the road!
About the Author
Dr. Gregory D. Martin is an experienced dentist who has been working in the field for over two decades. He earned his Doctor of Dental Surgery degree from the Howard University College of Dentistry in Washington D.C., where he graduated second in his class. Currently, he is a proud member of the Texas Dental Association, the American Dental Association, and the American Academy of Cosmetic Dentistry. For more information on cosmetic dentistry or to schedule an appointment at his office in Grapevine, visit his website or call (817) 481-1041.