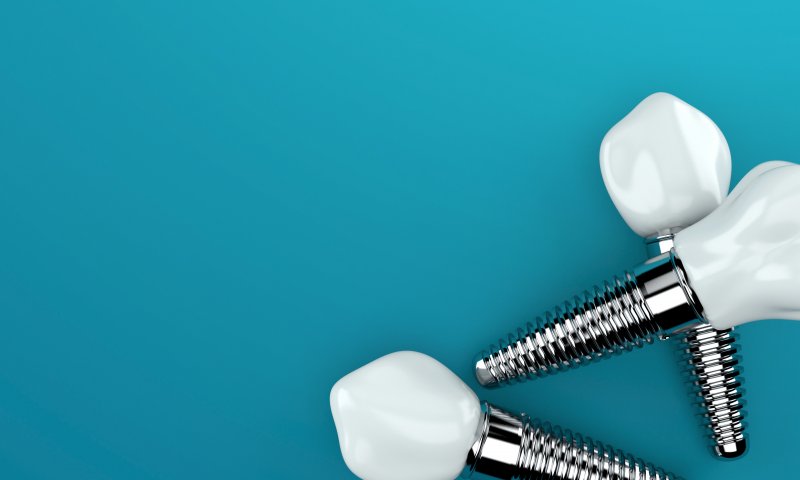 Have you recently experienced a loose dental implant? Although the metal post was supposed to have bonded with your jawbone, you've started to feel it isn't as secure as it should be. So, what exactly are you supposed to do about this? Keep reading to learn what can cause a dental implant to fail and how you can get it treated.
What Causes Dental Implant Failure?
Your dental implant may have become loose because of several causes. These reasons include:
Overloading: After having your metal post surgically embedded into your jawbone, it's important not to place excessive pressure in that area. Doing so can tamper with osseointegration and disturb the implant, causing it to become less secure over time.
Infection: The most common cause for dental implant failure is an infection called peri-implantitis. Similar to gum disease, this condition affects the connective tissues supporting the titanium post. This can occur months or years after the implant is placed or during the surgery itself. It's also caused by poor oral hygiene and even the special cement used to anchor the crown to the abutment.
Osseointegration fails: A dental implant relies entirely on osseointegration—when the bone in the jaw grows over the surface of the post. If this fails, then it can be due to a poor healing process or insufficient healthy bone to support the replacement tooth.
Loose restoration: It's sometimes possible for a crown to become unstable because of loose cement or screws, or wear and tear. This can actually make the implant lose its bond with the jawbone, eventually failing if left untreated.
What To Do If Your Dental Implant Loosens
If you start to feel your dental implant loosening, you should schedule a visit with your dentist right away. It's possible they may discover the abutment or crown is loose and not the actual metal post. In either case, it's best to seek treatment right away to avoid further issues. Should your dental implant need to be removed, then you may need to undergo another recovery period or even a bone graft for extra stability.
By seeing your dentist, they'll be able to detect the main issue and address it accordingly. Once your treatment is completed and the implant is preserved, then you can enjoy your fully restored smile again!
About the Author
Dr. Gregory D. Martin graduated with his dental doctorate from the Howard University College of Dentistry in Washington D.C. and received the Restorative Dentistry Award for excellent performance. He's also a proud member of the American and Texas Dental Associations, and the American Academy of Cosmetic Dentistry. He provides outstanding, comprehensive, and passionate dental treatments, including dental implants, and can address any issues you may have. If you'd like to schedule an appointment for a loose dental implant, visit his website or call 817-481-1041.