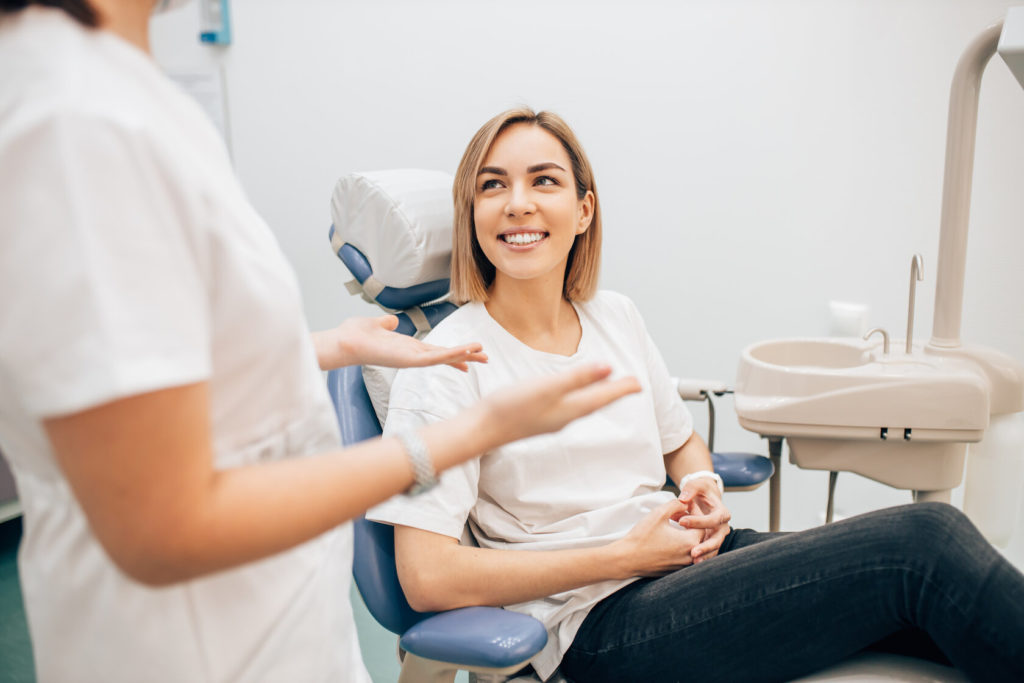 Porcelain veneers are a great way to brighten one's smile by correcting minor issues. Though they are a highly popular cosmetic treatment and have been used to give countless celebrities their gorgeous grins, what are the benefits of porcelain veneers? Read on to learn more about how porcelain veneers can both perfect your smile and help protect your oral health.
Benefit #1: Durable and Long-Lasting
If you're looking for a long-lasting solution to an imperfect smile, porcelain veneers are worth looking into. Though they won't last forever, porcelain veneers can hold up for 15 years or longer if you take good care of them. This includes brushing your teeth twice per day with a soft-bristled toothbrush to avoid scratching your restorations. Additionally, flossing your pearly whites once per day will help remove 40% of plaque from your teeth, therefore lessening your chances of developing cavities. Visit your dentist biannually for cleanings and checkups so they can ensure that you don't have any oral health issues that may jeopardize your restorations.
Benefit #2: Simple Procedure
The veneers process is simple and can be completed in just a few visits. The steps to getting veneers include:
Step #1: Create a plan – You and your dentist will work together to create a plan for your veneers.
Step #2: Enamel removal – Your dentist will remove a small amount of enamel to prepare your teeth for the veneers.
Step #3: Impressions and temporary veneers – Impressions of your teeth will be taken and sent to a dental lab for the veneers to be made. Your dentist will also fit you with temporary veneers to protect your teeth in the meantime.
Step #4: Your dentist will have you come back in to have your veneers placed. Just like that, your new smile is complete!
Benefit #3: Fix Minor Cosmetic Issues
Porcelain veneers can correct several cosmetic flaws, including gaps between teeth, minor misalignments, staining or discoloration, and teeth that are chipped, broken, or misshapen.
Benefit #4: Whiter Teeth
Porcelain is nonporous, which makes it highly stain-resistant and allows your veneers to remain bright and beautiful for years to come. This means you can drink coffee, tea, cola, red wine, and other pigmented beverages without having to worry about staining your new smile. They'll also be color-matched to your surrounding teeth so your smile looks uniform.
Benefit #5: Protecting Damaged Teeth
Enamel erodes over time, but outside factors such as poor oral hygiene, consuming too many acidic or sweet foods and beverages, brushing too aggressively, and acid reflux can cause premature wear. Veneers act as a barrier for exposed teeth and can protect them from further damage.
Benefit #6: Worthwhile Investment
Porcelain veneers cost more than a lot of other cosmetic procedures. Even so, the range of benefits they offer and their long lifespan make them well worth the investment.
With the above benefits in mind, you and your dentist can work together to decide if porcelain veneers are right for you. Soon, you'll be sporting a smile you're proud to show off!
About the Practice
Smiles by Martin aims to help their Grapevine patients learn to love their smiles and better care for their oral health. They offer a wide range of cosmetic dental treatments, including porcelain veneers, that will allow you to correct imperfections and achieve a grin you're grateful for! Visit Smiles by Martin's website or call their office at (817) 481-1041 for more information on the many benefits of porcelain veneers or to set up an appointment.