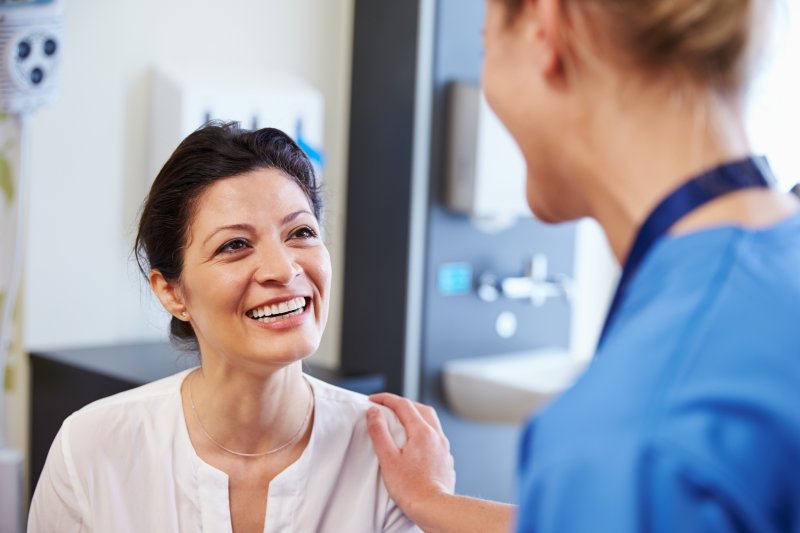 Dental implants are relatively straightforward in their function, but there are many facts to take into consideration before a final price tag can be provided. This includes factors like the number of teeth that are replaced and the current condition of the mouth. Dentists will do everything possible to ensure the most successful treatment possible, and that means taking multiple preparatory steps that can influence the final cost of your treatment. To learn what affects cost of dental implants in Grapevine the most, keep reading!
The Number of Missing Teeth
It goes without saying that when more teeth need to be replaced, the higher the number of implants will be needed. However, the good news is you don't necessarily need to have a dedicated implant to coincide with each missing tooth. For example, a pair of dental implants is enough to hold a dedicated three-crown bridge. Implant dentures only need anywhere between four and eight implants to hold an entire arch, which contains 16 teeth. This is thanks to the implants being strategically placed to maximize bone volume.
Location of the Missing Teeth
Dental implants were initially invented with the specific purpose of replacing molars, which were typically the first teeth to need removal either as a result of decay or stress (such as from teeth grinding). However, dental implants can be used to replace any individual teeth. If you're looking to replace front teeth, which requires far more care to match up with the jawline, you can expect to pay more.
Preparatory Treatments
Dental implants rely on bone tissue to remain stable, which means it should be healthy and thick enough to receive a titanium implant. If there is not enough bone available, a bone graft can be performed to expand it, ensuring the implant has the ability to integrate properly. Thankfully, implant dentists are trained to perform digital X-rays and scans of the jaw to confirm the bone is able to receive implants confidently. However, advanced surgical treatments like bone grafts will increase the cost of your care and the length of your treatment.
Current Oral Health
Having good oral health is an important prerequisite for any oral surgery, not just the placement of dental implants. For example, if you have existing tooth decay or gum disease, these problems will need to be addressed first and foremost before implants can be placed. This is especially the case for gum disease as healthy gums are a crucial part of the healing process and the long-term success of the implant.
Want to learn more about dental implant cost and determine how much your tooth replacement will be? Get in touch with a dentist today and schedule your consultation!
About the Author
Dr. Martin partners with some of the best implant dentists in the area to ensure the surgical portion of your treatment is smooth, comfortable, and successful every step of the way. Upon returning to his office, you'll receive a highly personalized and natural-looking crown, bridge, or full-mouth restoration that's designed to last for decades. To schedule an appointment, you can contact him through his website.