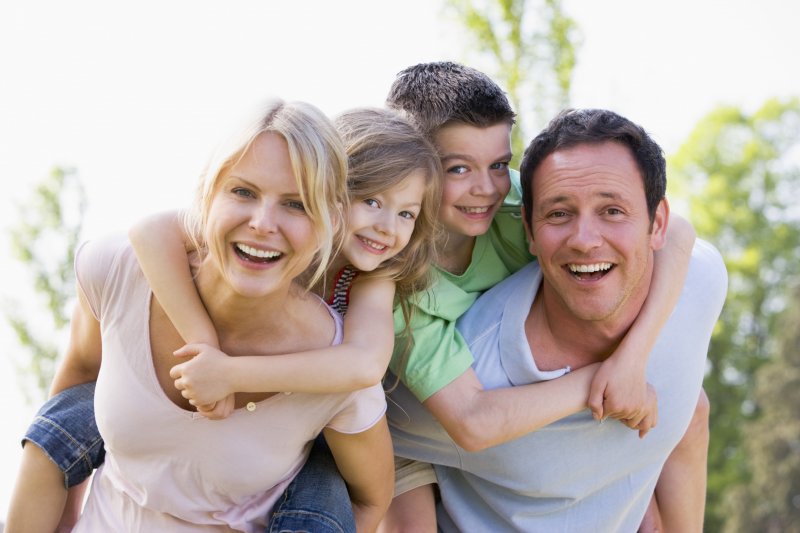 Dental offices like Smiles by Martin already practice very strict safety protocols in order to keep the spread of germs to an absolute minimum. While the office is open and ready to serve you and your family, we ask that you keep our additional safety protocols in mind. Not only do they protect you and your family as you complete your visits, but they allow us to remain open and keep our team members safe as well. If you have additional questions, feel free to contact your dentist in Grapevine today!
Virtual Waiting Room
In order to reduce the number of patients inside the office at a time, Dr. Martin is now asking them to wait in their car during the check-in process. Not only does this allow you to minimize contact with other people, but you can go right past our designated waiting area and directly to your treatment room. On top of that, we've removed all magazines and other activities to further reduce the spread of germs.
At-Risk Patient Hours
Whether you have concerns about your medical health due to your age or a pre-existing condition, we want to make sure that there's time specifically dedicated to you. We've created specific operating hours for those who need them, giving you the peace of mind you should expect during your appointment. Our team has received advanced training on serving patients of all different needs, especially patients with special health accommodations.
Hospital-Grade Hand Sanitization
We take social distancing seriously, but we also make sure that our office is fully clean and sanitized from top to bottom daily. As a patient, we encourage you to use our hospital-grade sanitation stations while you're here. We wipe, clean and sanitize all surfaces and commonly-touched objects throughout the office, complete a deep cleaning after the last patient leaves, and perform strict and CDC-approved sterilization of all dental instruments.
Advanced Chairside Suction and HEPA Filtration
Bioaerosols can carry harmful bacteria, which is why we've incorporated advanced chairside suction in all of our operatories. This reduces the number of aerosols in the office, protecting both patients and dental employees alike. Additionally, HEPA air filters have been added to our HVAC system to create surgically-clean air.
Updates on Our Technology
We're proud of the initiatives we've taken to ensure your safety and we encourage you to look at our protocols in more detail. With that said, Dr. Martin is happy to announce that he's also included new technology that's sure to make your visits more comprehensive. The PaX-i3D CT cone beam scanner is a fantastic solution for all of your diagnostic needs. Whether you need routine X-rays completed to assess the health of your teeth and bone tissue, or you're looking to replace teeth with dental implants, our cone beam scanner ensures better accuracy, precision, and results.
Got a question about other office updates? Need to schedule an appointment? Call our office today to get started!
About the Author
Dr. Gregory Martin and his team work hard to create a safe and welcoming environment for his patients however possible, whether there is a pandemic or not. His dedication to safety as well as improving the office with new technology ensures your next dental visit will be a comfortable and productive one. To schedule an appointment, you can contact him through his website.