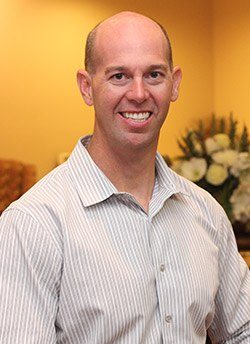 Grapevine is a wonderful place to live, and if you ask Dr. Gregory D. Martin, it's the best city to practice dentistry in! He has created a friendly and welcoming environment that matches the culture of the Grapevine community. Patients often say that Smiles By Martin is like no other dental office they've visited—and he definitely takes that as a compliment! Part of Dr. Martin's dental philosophy is getting to know is patients to create trusting relationships, so he wants to share with you more about what it's like to be a dentist in Grapevine. Keep reading to learn more about Dr. Martin and why he loves this community so much.
Your Grapevine Dentist
Dr. Martin is a highly trained dentist who graduated second in his class with his Doctor of Dental Surgery degree from Howard University College of Dentistry in Washington D.C. Since then, he has been committed to offering his patients the best dental care available. He not only provides all of the services you need to smile with health and happiness, but he also is just a fun person to meet and speak with. Dentistry with Dr. Martin isn't the same old boring care you may have received in the past. He loves his grapevine community and he always looks forward to interacting with patients inside and out of his office.
Dr. Martin's Favorite Grapevine Activities
One of the reasons why it's so great to be a Grapevine dentist is all of the activities the city has to offer. Dr. Martin especially enjoys grabbing a drink at Messina Hof Grapevine Winery—one of the best wine spots in Texas! He also adores taking in the natural beauty at the Grapevine Botanical Gardens at Heritage Park. Lastly, his absolute favorite thing to do is to get out on Grapevine Lake in his boat. He likes to cruise around, enjoying the water and fresh air.
Serving the Greatest Community in Texas
Dr. Martin wants to thank you for your continued support. He is honored to serve his patients in Grapevine, and he hopes to continue to provide his high-quality dental care for years to come. If you have any questions or comments, don't hesitate to contact Smiles By Martin today.
About the Practice
At Smiles By Martin, we are committed to delivering the best experiences for our patients. We believe in treating patients like friends, getting to know you to meet your specific needs. Dr. Martin creates these long-lasting relationships to build a strong trust. If you want to schedule an appointment, or if you would like to know more about fun activities in Grapevine, we can be reached through our website or by phone at (817) 481-1041.