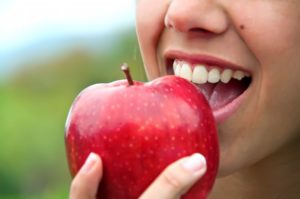 By far the most common New Year's resolutions are to eat healthy foods, go to the gym more often, or lose weight. However, did you know that one way to become a healthier person overall is to take care of your dental health? Multiple studies have confirmed a significant link between the health of your mouth and the rest of your body. That's why scheduling a teeth cleaning in Grapevine every six months is crucial to your health, both oral and general. Read on to learn four ideas for New Year's resolutions that will keep your teeth and gums, and by extension the rest of your body, in great shape in 2020.
1. Make a Commitment to Floss Every Day
Brushing alone only cleans three-fifths of the surfaces of your teeth. You wouldn't only wash three-fifths of your body in the shower, would you? Then don't apply the same logic to your pearly whites. Use dental floss at least once a day to remove food particles and plaque from between your teeth. Set a reminder on your phone to floss every day. Alternatively, you could place your floss on your pillow. That way, you can't go to bed without being reminded to partake in the habit.
2. Schedule a Checkup
About one-third of Americans don't see their dentist every year. These people are missing out on some serious health benefits, such as being free from cavities and gum disease. You should attend a regular dental checkup in Grapevine twice a year for optimal oral health. Set a reminder on your phone right now to book this appointment!
3. Quit Smoking
Smoking or chewing tobacco more than doubles your risk of developing gum disease. In addition, it's linked to a whole host of other health issues like cancer of the mouth, throat, and lungs. This new year pick a date where you're going to throw out all your tobacco products. Let all your loved ones know so that they can help you through it. If you're struggling with kicking the habit, see your doctor for resources.
4. Eat a More Mouth-Healthy Diet
Cutting back on sugar will drastically reduce your likelihood of getting cavities. The easiest way to do this is to reduce the number of sugary treats you buy. Whenever you get a craving for something sweet, simply pop in a piece of sugar-free gum instead. This will satisfy your craving while simultaneously cleaning your teeth. Also, eat plenty of fruits and vegetables. Their fibrous skins will scrub your teeth clean as you chew them.
New Year's resolutions might be hard to stick to at first, but the results will be well worth it if you can make these habits a part of your life. For more ideas on how to take better care of your oral health in 2020, ask your dentist in Grapevine!
About the Author
Dr. Gregory Martin studied dentistry at both the University of Texas Health Science Center and Howard University College of Dentistry. During this time, he was elected into the Omicron Kappa Upsilon National Dental Honor Society. He is currently a member of the American Dental Association, the Texas Dental Association, and the American Academy of Cosmetic Dentistry. If you need help sticking to your dental health resolutions this year, contact Dr. Martin's practice at (817) 481-1041.