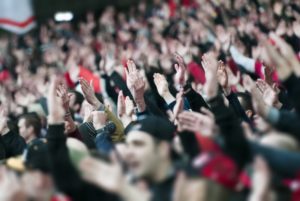 You're getting ready for the big football game. You plan on showing your team spirit with face paint and other memorabilia, but as you apply the finishing touches, you take a closer look at your smile. Your gums seem redder and puffier than usual. Should you be worried? What does all that mean? You decide to shrug it off for now and head out for the tailgating party. Well, don't put off getting help for too long. These symptoms point to a chronic oral infection called gum disease, or periodontal disease. In this post, you'll learn more about this condition, its impact on your body, and gum disease treatment in Grapevine.
What Gum Disease Looks Like
At first, gum disease can seem relatively harmless with red, swollen gums that may also bleed while you brush or floss. You may think that these symptoms are no big deal, but unfortunately, the harmful bacteria responsible for this condition can cause much more damage. If left untreated for an extended period of time, gum disease can lead to chronic bad breath and receding gums. As a result, the teeth can become loose and eventually come out. Without an effective bite, you'll be unable to maintain a healthy, nutritious diet, and your health can rapidly decline.
How Gum Disease Affects Overall Well-Being
Although gum disease occurs in the mouth, it can have a powerful impact on your well-being. Many studies have shown a strong connection between gum disease and serious medical conditions. For instance, researchers have found that patients with gum disease are much more likely to develop heart disease, Alzheimer's, diabetes, and more. Inflammation that starts in the gum tissue because of harmful bacteria can easily spread to other parts of the body, causing a multitude of long-term health issues.
Treating Gum Disease
If you already have gum disease, you can overcome the condition through periodontal therapy. Calcified plaque both above and below the gum line will have to be removed through scaling, and trapped pockets of bacteria and plaque will need to be cleared out. If your dentist in Grapevine doesn't have a soft tissue laser, this procedure can require local anesthetic and involve sutures. However, this advanced technology allows your dentist to eliminate bacteria and infected tissue while causing you little to no pain or bleeding.
Preventing Gum Disease
The most effective way to deal with gum disease is to prevent it from happening in the first place. Daily brushing and flossing keep plaque accumulation to a minimum, but you also need to have regular dental checkups and cleanings every six months to make sure that the bacteria do not get out control. By implementing these simple habits into your life, you'll be able to keep your entire smile healthy.
In the end, you can't have a healthy mouth without healthy gums, which support and hold teeth in place. By taking care of your gums, you can better ensure that your natural smile will last for many years to come. If you haven't seen your dentist in a while, or if you think you may have gum disease, contact your dentist for an appointment as soon as possible! That is, right after the big game.
About the Author
Dr. Gregory Martin began practicing dentistry with his father and serving Grapevine families in 2002. At Smiles by Martin, he uses state-of-the-art technology, such as a soft tissue laser, to make treatment more comfortable and effective for patients and to help them heal more quickly. To learn more about gum disease treatment with Dr. Martin, you can contact him by clicking here.