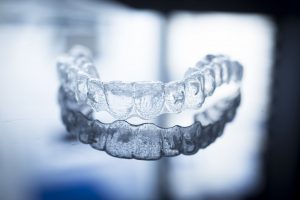 Along with a firm handshake, a confident smile can make a positive and lasting impression on your coworkers, bosses, and business partners. Crooked or misaligned teeth, however, can make it difficult to feel confident in the workplace or even at home. If you are searching for a way to straighten your teeth, look no further than Invisalign in Grapevine. Over 4 million people worldwide already enjoy straight, confident smiles thanks to Invisalign. To learn more about how this modern alternative to traditional braces works and how long treatment lasts, keep reading below.
How Does Invisalign Work?
Unlike traditional braces that use metal brackets and wires to slowly adjust teeth, Invisalign treatment relies on a series of transparent, plastic aligners to gradually move teeth into the desired position. The aligners are custom-designed to fit comfortably in your mouth and apply just the right amount of pressure to gently straighten crooked or misaligned teeth.
How to Speed Up Invisalign Treatment
No two smiles are exactly alike, which means the length of Invisalign treatment can vary from patient to patient depending on a number of factors. However, on average, Invisalign patients typically complete their treatment in 12 to 18 months – considerably less time compared to traditional braces.
If you want to complete Invisalign treatment as fast as possible, there are several tips you can follow:
When to Wear – Successful Invisalign treatment relies on patients wearing their aligners for 20 to 22 hours a day, or as directed by their dentist. While aligners can easily be taken out to eat or brush your teeth, don't forget to put them back in as soon as you are done.
When to Change – Invisalign aligners are typically worn for about two weeks before being exchanged for the next set in the series. You should change each new set of aligners as advised by your dentist to ensure you complete treatment successfully and on time.
When to Clean – Invisalign treatment can be interrupted if you get a cavity or another serious dental health problem develops, so be sure to diligently clean your mouth every day. Brush your teeth twice daily for a full two minutes each time, floss at least once a day, and use mouthwash.
Am I a Good Candidate?
Invisalign clear braces are an excellent option for most adult men and women who wish to straighten their smiles. However, if you have more serious dental issues – like severely rotated teeth or a deep overbite – your dentist may recommend more traditional orthodontic treatment.
Invisalign is best suited to address a wide range of common dental imperfections, such as:
Moderately crooked teeth
Overcrowded teeth
Gapped teeth
Mild overbites or underbites
Straighten your smile quickly and without sacrificing your professional appearance by choosing Invisalign clear braces. Talk to a dentist in Grapevine today about how to get started down the path to a more confident you!
About the Author
Dr. Greg Martin is a second-generation dentist dedicated to helping patients achieve the smiles of their dreams. The University of Texas Health Science Center graduate strives to develop and maintain long-lasting relationships with his patients in order to best understand each patient's unique dental needs and concerns. For more information on Invisalign clear braces, contact Dr. Martin via his website or by calling 817-481-1041.