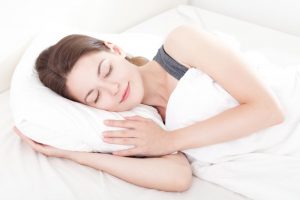 Have you been told that you snore loudly at night? If so, there is a chance that you could be suffering from sleep apnea in Grapevine. If so, it's important to not ignore it and get the help you need. As you read on, you'll learn about the other symptoms to be on the lookout for and the danger of not receiving treatment.
What is Sleep Apnea?
Sleep apnea is a condition that causes frequent lapses in breathing while you rest at night, and if not treated, it can contribute to serious health conditions like heart attack, stroke, hypertension and obesity. There are two main classifications of the disorder: obstructive sleep apnea (OSA) and central sleep apnea (CSA).
For patients who suffer from the former, two of the key contributors are increased neck girth and the tongue falling to the back of the throat while they sleep, both causing partial blockages of the airway. The restricted flow of oxygen is also the cause for the loud snoring.
When a person has CSA, though, the primary cause is a miscommunication between the brain and the respiratory system that causes lapses in breathing. Both forms of apnea are serious and should be responded to with a sense of urgency.
Symptoms of Sleep Apnea
Here are some of the more common symptoms of sleep apnea to be on the lookout for:
Irritability
Lost libido
Bed-wetting
Inability to focus
Daytime lethargy
The Dangers of Not Seeking Treatment
A recent study shows that people with severe sleep apnea are four-times more likely to die earlier than people without the condition. As mentioned above, the premature deaths are, many times, attributed to conditions like heart disease, stroke, diabetes and hypertension.
Thankfully, there are two effective forms of treatment available:
CPAP Machine – The CPAP (continuous positive airway pressure) machine consists of a base unit that is connected to a mask that is worn at night. Its function is to pump air into the throat while you rest to prevent any lapses in breathing.
Oral Sleep Appliance – For some patients, the CPAP machine may not be comfortable. Thus, your sleep dentist may suggest an oral sleep appliance, which is a portable, small and easy-to-transport form of treatment that repositions the jaw so that the airway remains open.
For patients with more severe types of apnea, a combination of both forms of treatment may be required.
The best way to get help for sleep apnea, no matter what type it is, is to reach out to your dentist in Grapevine to schedule a sleep consultation. By taking a more proactive approach, you can fully recover and enjoy better overall health.
About the Author
Dr. Gregory D. Martin earned his dental degree from Howard University College of Dentistry. He has since remained steadfast in his efforts to provide ethical, comprehensive and competent care. Additionally, Dr. Martin remains dedicated to expanding his knowledge through taking continuing education courses. He helps patients overcome sleep apnea at Smiles by Martin, and he can be reached for more information through his website.