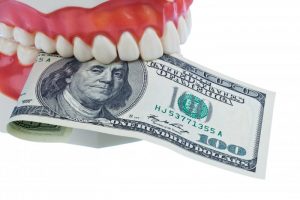 Dental insurance makes paying for basic and even more complex dental services much easier. While the benefits they provide are helpful, insurance companies aren't exactly forward about informing customers that its time to use them. This is largely because they end up profiting more when people don't bother to go through their insurance information and determine which treatments they have access to.
To make sure your benefits don't go to waste, a dentist in Grapevine is prepared to help you get started maximizing before the new year!
Use Your Insurance By January 1st!
Most dental plans do not carry their benefits into the new year, putting them in the "use it or lose it" category. This also applies to individuals who have set up Flexible Savings Accounts. In some cases, these pre-tax funds may carry over into the new year, but will only be available at a discounted rate. It's more likely that they will fully expire, so make sure these funds are used before December 31st.
Learning the Details of Your Plan
It's unfortunate, but dental insurance benefits are often not maximized to their full potential. According to the American Dental Association, the average individual with dental insurance only spends about $323 worth of insurance a year, despite having an annual maximum of $1,250. This amount refers to how much an insurance company will pay for treatments in a given year. If you've met your annual deductible, which is typically low for dental insurance, that means you can begin capitalizing on treatments you need and save money in the process.
If you have questions about the details of your plan, speak with either your dental insurance directly or your HR manager if you get insurance through your employer. They can help you understand the nuances of your plan prior to scheduling treatment.
Determining the Treatments You Need
Once you know the benefits that you have, it's time to schedule treatments. The best treatments to consider first include preventive services that are likely covered anywhere from 80 to 100 percent, including exams, cleanings, X-rays and fluoride varnishes.
These procedures are all designed to protect healthy teeth and prevent future disease from developing, which is why they are often the cheapest. If you have unfinished treatment plans from earlier in the year, you'll also want to consider continuing them, especially into the new year. When you stagger long-term treatment plans, you can still get the most out of your benefits before they reset.
Preventing Expensive Issues Later
When you visit the dentist regularly, you're not just getting a professional cleaning that leaves your teeth and gums feeling fresh. You're doing your long-term oral health a big favor and catching dental disease before it has a chance to cause dramatic consequences later. Dental insurance makes that self-care easier, especially when it comes to reducing cost.
To maximize your dental insurance, schedule your next appointment with a cosmetic dentist in Grapevine today!
About the Author
Dr. Gregory D. Martin earned his DDS from the University of Texas Health Science Center in San Antonio. His office is an in-network provider with both Cigna and Delta Dental. To learn more about his practice or get started maximizing your benefits, you can contact him through his website.