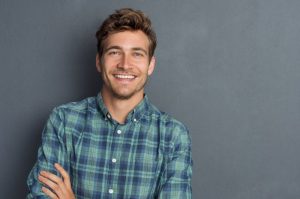 Going to the dentist is not so easy for everyone. Patients could be anxious for an upcoming procedure, find it difficult to hold still, or have a sensitive gag reflex. This makes it more difficult for the dentist to provide them the best care possible.
Fortunately, you can rest easy knowing that dentists won't blame you for feeling nervous. That's why your sedation dentist in Grapevine has provided options to make it easier to get the dental treatment you need.
Oral Sedation
Ideal for patients with severe anxiety, this form of sedation is taken at a predetermined time prior to the appointment. If you experience anxiety before you even leave the house, this method would be ideal for you. The process of easing your anxiety starts as soon as you take it and by the time you arrive for your appointment, you'll be ready to have your treatment.
While the patient is still awake during the treatment, it's unlikely they will remember anything that happened during. Because of its strong effects, the patient should plan to have a friend or family member drive them to and from the appointment as the effects can last up to 24 hours.
Nitrous Oxide Sedation
This form of sedation is one of the oldest and most known around the country. Here, the patient's nose is covered with a mask that connects to a machine containing the nitrous oxide gas. Not only are the effects of nitrous oxide immediate, but the doctor has the ability to easily adjust the dosage to each patient, providing a catered experience for maximum comfort.
Another appeal to nitrous oxide is the effects wear off generally quick, meaning patients can continue the rest of their day without any lingering side effects. It is more ideal for patients with sensitive gums, teeth, or gag reflexes.
IV Sedation
IV sedation is one of the strongest forms of sedation you can find in dental offices. This form offers the best of both oral and nitrous oxide sedation by being extremely effective at relaxing the patient while also being easily adjustable by the dentist during treatment.
Similar to oral sedation, the patient should plan to have a guardian present to escort them out the office and back home. The side effects of IV sedation are known to last a few hours after administering, so keep this in mind when building your schedule prior to your dental visit.
Don't let anxiety prevent you from maintaining good oral health. Schedule an appointment with your dentist in Grapevine today!
About the Author
Dr. Gregory D. Martin received his undergraduate at Texas Wesleyan University before joining the Martin Dental Practice in 2002. He then pursued postgraduate studies at the University of Texas Science Center in San Antonio and eventually earned his Doctor of Dental Surgery degree from the Howard University College of Dentistry in Washington D.C. His practice offers multiple sedation techniques to provide his patients the highest quality of care. To learn more about these options and his practice, contact him at (817) 481-1041 or visit his website.