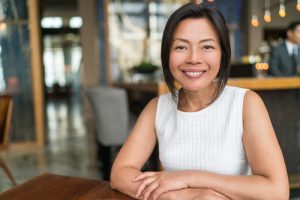 Does your jaw hurt or make a noise every time you open it wide? If so, listen to what it's trying to tell you. A clicking, popping jaw is a big indication of TMD, or temporomandibular joint dysfunction — but it's not the only warning sign of this troublesome condition. Your dentist in Grapevine, Dr. Gregory Martin, diagnoses and treats jaw problems at Smiles By Martin. Keep reading to learn more about the warning signs of TMD and how we can help you find relief with occlusal therapy. We know you'll be glad you did!
What Are the Signs of TMD?
It's difficult to miss the warning signs of TMD because they will often cause you pain or limit your ability to use your jaw freely. You may notice a clicking, popping jaw, difficulty opening and closing your mouth, or the sensation of lockjaw. Nighttime teeth grinding and jaw clenching are also common with TMD, and these symptoms may cause sensitive teeth, wear and tear on the tooth enamel, and even loose or shifting teeth.
Sometimes jaw pain is fleeting, but when it lasts for more than a few days, you'll need to find a professional solution.
Getting a Diagnosis for TMD
As an expert in your oral health, your dentist is well-equipped to handle everything related to your mouth — including your jaw. You can visit Dr. Martin to receive a diagnosis for TMD. To reach an accurate diagnosis, you and Dr. Martin will begin by discussing the details of your pain. Our team will take x-rays and do a visual examination of your bite to determine whether or not you could benefit from TMJ therapy.
Professional Treatments for Jaw Pain
If we reach a diagnosis for TMD, Dr. Martin may recommend an occlusal splint or occlusal adjustment, depending on your needs.
Occlusal splint: A custom-fitted device you wear during sleep. It works by holding your jaw in the proper alignment, preventing unconscious teeth grinding and jaw clenching. Many patients experience significant reduction in their TMD symptoms using this treatment method.

Occlusal adjustment: If the occlusal splint does not provide effective relief, an occlusal adjustment may be recommended. It repositions your bite and how your jaw fits together. The adjustment is an advanced procedure that Dr. Martin may perform in conjunction with a trusted local specialist.
Either before or alongside these therapies, Dr. Martin may recommend you try some natural solutions to relieve your TMJ pain, too. Because teeth grinding is often caused by stress or anxiety, many patients have success with stress-reduction activities like talk therapy or adopting vigorous exercise. Applying warm heat to the jaw before bed can help to reduce teeth grinding and jaw clenching as well.
Questions? Talk to Us Today!
If you can't get through your day without wincing in pain due to your aching jaw, it's time to seek a solution. Dr. Martin provides TMJ therapy in Grapevine! Request an appointment today.