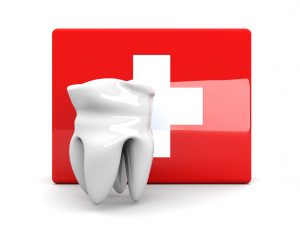 Did you know that each year, more than 5 million teeth are knocked out of the mouths of children and adults in the United States? In fact, reported dental emergencies are on the rise, and with today's active lifestyles, it's no wonder these statistics exist. If an accident or urgent oral health situation occurs, it's important to know the first steps to take to save your smile. That's why the team at Smile By Martin, your premier dentist in Grapevine, provides these dental first aid steps.
#1 – Toothache
If you have a toothache, the first thing you should do is examine the area. Floss gently, but thoroughly, to remove any debris that might be causing the pain. Then, rinse with warm salt water. If the discomfort persists, reach out to our team, since oral infections can quickly become serious.
#2 – Knocked-Out Tooth
No matter the reason you lose a tooth, this can be one of the most alarming dental emergencies. Stay calm and pick the tooth up by the crown (the part you chew with). Rinse it off with warm water, and try to place it back in the socket. If you can't, place the tooth in a glass of milk – either way, call us right away at (817) 567-2125.
#3 – Chipped Tooth
If you break or chip a tooth, gather the fragments and put them in a glass of milk. Trying to glue the broken tooth back together at home will only complicate proper treatment, so avoid over-the-counter dental cements. Reach out to us and we'll treat you as quickly as possible.
#4 – Soft Tissue Injury
Cuts, tears, and torn tissue in your face, lips, cheeks, and tongue can be scary due to the amount of blood loss. Don't panic – use a sterile gauze to the area, or try a wet tea bag instead. If the bleeding doesn't stop in 15-20 minutes with applied pressure, go to the ER.
#5 – Fractured Jaw
If you suffer any traumatic injury to your face, head, or jaw, go immediately to the emergency room.  After the doctors take a look at you, follow up with us and we'll be glad to take care of you for any dental needs. We can give a second opinion if the ER doctors don't find anything, but you're still in pain after the impact to your jaw – doctors in the hospital often overlook a broken jaw, but we're happy to take a second look.
Why Should Smile By Martin Be My Emergency Choice?
With over a decade of experience, Dr. Gregory Martin has seen it all when it comes to dental emergencies. As a recognized member of the American Dental Association, he has the expertise you need, as well as the compassionate chairside manner that sets him apart as your emergency dentist in Grapevine. When accidents happen, Dr. Martin is the dentist you can trust with your smile.
Now that you know what to do when a dental emergency happens, schedule your appointment with Smile By Martin to get to know our team before an urgent oral health situation occurs!