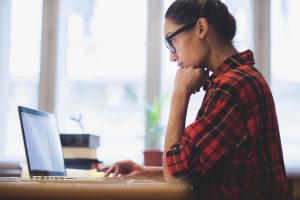 If you're new to the Dallas Fort Worth area, the city can be excitingly overwhelming. It's stunning at night with beautifully lit bridges and the ever-changing Reunion Tower that hovers over us each night. The love for your gorgeous new city is probably interesting to explore, but also distracting when it comes to addressing important health concerns. Finding a dentist is probably one of the last tasks on your to-do list, but we encourage you to reprioritize! Finding a qualified dentist seems like a daunting, almost annoying task in a metropolitan area like DFW. Luckily, Smiles by Martin has a dentist in Grapevine that hits each important characteristic of a great dentist: extensive experience, comprehensive services, and the never-ending pursuit of continued education.
Dr. Martin Has the Experience You Need!
Dr. Gregory D. Martin had joined his father's practice year in 2002 after completing his undergraduate degree at Texas Wesleyan University. He became the third generation of Martins to join the dental field! He has deeply embedded roots in the dental world, keeping up the high standards of his family-orientated dental practice. Dr. Martin received his Doctor of Dental Surgery degree from Howard University College of Dentistry in Washington, D.C., graduating second in his class! Your new dentist's experience started as a young adult and has continued to throughout his excellent daily practice with his Grapevine patients.
We have the Services You Deserve!
As with most health conditions, prevention is the best defense against disease. Dental care is no exception. Smiles by Martin has the services your whole family needs—even for the very youngest and especially to the oldest. Dr. Martin is well known for providing caring, compassionate dental care because he knows that not everyone necessarily loves visiting the dental office. For that reason alone, Dr. Martin offers sedation services for mild to severe dental anxiety and phobia. This way, all patients can receive the dental care they need and deserve without being uncomfortable and nervous.  Alongside that special service, our office also offers these types of dentistry:
Restorative dentistry
Dental implants
TMJ therapy
Cosmetic dentistry
Sleep apnea therapy
We Show We Continuously Care!
Yes, obtaining multiple degrees is a huge feat that many people can't say that have accomplished. But, Dr. Martin isn't satisfied with achieving just a few of his goals. Although he was a prestigious student in his early college years, being rewarded with the Restorative Dentistry Award both as a junior and senior and also being elected into OKU (Omicron Kappa Upsilon, a National Dental Honorary Fraternity), Dr. Martin is still not finished there. Continued education is always a priority. By striving to become a true expert in dentistry, his patients have access to cutting-edge technology and the best attentive services. If you're wanting to meet with Dr. Martin for your first appointment in the DFW area, we encourage you to call our Grapevine dental office today! Our friendly Smiles by Martin team is here to help whenever you need us.